---
Department of Pediatrics
Donna M. D'Alessandro, M.D.
---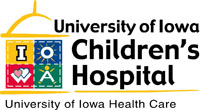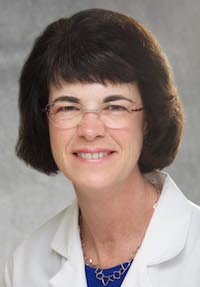 Professor of Pediatrics
Co-Director, Educational Informatics Laboratory
Curator, Pediatric Commons
Medical/Graduate School
Wayne State University, School of Medicine
Residency
Children's Memorial Hospital, Northwestern University
Fellowship
Childen's Hospital, Harvard Medical School in General Academic Pediatrics
Board Certification
American Board of Pediatrics
Professional Societies
Academic Pediatric Association
American Academy of Pediatrics
American Pediatric Society
Society for Pediatric Research
Our Laboratory
Educational Informatics Laboratory
Research Interests
Medical Informatics: the use of computers in aiding medical practice, research, and education, or the science that addresses how to best use information to improve health care.
E-mail:
Dr. D'Alessandro is unable to answer your personal medical questions.
Other inquiries may email Dr. D'Alessandro at: donna-dalessandro@uiowa.edu
Recent Peer Reviewed Publications
D'Alessandro MP, Galvin JR, Colbert SI, D'Alessandro DM, Choi TA, Aker BD, Carlson WS, Pelzer GD. Solutions to Challenges Facing a University Digital Library and Press. JAMIA 2000; 7: 246-253. Available from the Internet at http://www.ncbi.nlm.nih.gov/pmc/articlerender.fcgi?tool=pmcentrez&artid=61427

D'Alessandro DM, D'Alessandro MP, Colbert SI. Addressing the Challenge of Patient Cries for Help Through an Analysis of Unsolicited Electronic Mail. Pediatrics. Pediatrics 2000 105: e74. Available from the Internet http://pediatrics.aappublications.org/content/105/6/e74.full

D'Alessandro DM. GeneralPediatrics.com: A Pediatric Digital Library Designed for Pediatric Health Care Professionals and Patients and Families. Amb Child Health 2000:6:279-280.

D'Alessandro DM, Kingsley P. Johnson-West J. The Readability of Pediatric Patient Education Materials on the World Wide Web. Arch Ped Adol Med. 2001;155:807-812.

D'Alessandro DM, Dosa NP. Empowering Children and Families With Information Technology. Arch Ped Adol Med. 2001;155:1131-1136.

D'Alessandro DM, Kingsley P. Creating a Pediatric Digital Library for Pediatric Health Care Providers and Families: Using Literature and Data to Define Common Pediatric Problems JAMIA 2002;9(2):161-170.

Benjamin JT, Cimino SA, Hafler JP, Bright Futures Health Promotion Workgroup, Bernstein HH. The Pediatric Office Visit: Managing Time for Health Promotion. Contemporary Pediatrics. 2002: 19;90-107.

D'Alessandro DM, Ellsbury DL. Kreiter DC, Starner T. Pediatric Jeopardy May Increase Residents' Medical Reading. Amb Peds 2002;2(1):1-3.

Graber M, D'Alessandro DM, Johnson-West J. The Reading Level of Privacy Policies on Internet Health Web Sites. J Fam Pract 2002;51;642-645.

D'Alessandro DM, Kreiter C, Peterson MW. An Evaluation of information-Seeking Behaviors of General Pediatricians. Pediatrics. 2004:113:64-69.

D'Alessandro DM, Kreiter CD, Peterson MW, Kingsley P. Johnson-West J. An Analysis of Patient Care Question of Asked by Pediatricians at an Academic Medical Center. Amb Pediatrics. 2004:4;18-23.

Harper DC, D'Alessandro DM. The Childs Voice: Understanding the Contexts of Children and Families Today. Pediatr Dent. 2004;26:114-120.

D'Alessandro DM, Lewis TE, D'Alessandro MP. A Pediatric Digital Storytelling System for Third Year Medical Students: The Virtual Pediatric Patients. BMC Medical Education, 2004:4;10. Available from the Internet at http://www.ncbi.nlm.nih.gov/pmc/articles/PMC493274/?tool=pmcentrez

D'Alessandro DM, Kreiter CD, Kinzer SL, Peterson, MW. A Randomized Controlled Trial of an Information Prescription for Pediatric Patient Education Information on the Internet. Arch Peds. 2004;158:857-862.

D'Alessandro MP, D'Alessandro DM, Bakalar RS, Ashley DE, Hendrix MJC. The Virtual Naval Hospital: The Digital Library as Knowledge Management Tool for Nomadic Patrons. Journal of the Medical Library Association 2005; 93(1): 16-20, January 2005. Available from the Internet at http://www.ncbi.nlm.nih.gov/pmc/articles/PMC545115/

D'Alessandro DM, D'Alessandro MP. Initial Experiences in Developing a Chronologically Organized Digital Library for Continuing Education in Biodefense. [Online Journal] D-Lib Magazine, the Magazine of Digital Library Research - April 2005; 11 (4). Reston, Corporation for National Research Initiatives, April 2005. [rev. 15 April 2005, cited 15 April 2005]. Available from Internet: http://www.dlib.org/dlib/april05/dalessandro/04dalessandro.html.

Stoloff PH, D'Alessandro MP, D'Alessandro DM, Bakalar RS. Promoting Health and Improving Health Care in a Cost Effective Manner Through a Military Digital Library. Military Medicine 2006; 171(1): 74-79.

Sparacia G, Cannizzaro F, D'Alessandro DM, D'Alessandro MP, Caruso G, Lagalla R. Initial Experiences in Radiology E-Learning. Radiographics 2007, 27(2):573-581.

D'Alessandro DM, D'Alessandro MP. Delivering Biodefense Continuing Education to Military Medical Providers by Allowing a Biodefense Educational Curriculum to Unfold in Practice. Military Medicine 2007; 172(12): 1293-1299.

D'Alessandro DM, D'Alessandro MP. Formative Evaluation of a Pediatric Digital Library's Educational Content and Comparison to National Curricular Standards. Medical Teacher. 2008;30(9-10):880-6.

Link EA, Kreiter C, D'Alessandro DM. An Evaluation of Pediatric Residency Education in Conveying Immunization Knowledge. Teaching and Learning in Medicine. 2010;22(3):176-179.

McKenna MP, D'Alessandro DM. Social Networks and the Practice of Medicine: Harnessing Powerful Opportunities. The Journal of Pediatrics. 2011;158(1):1-2.

Balmer D, D'Alessandro DM, Risko W, Gusic M. How Mentoring Relationships Evolve: A Longitudinal Study of Academic Pediatricians in a Physician Educator Faculty Development Program. Journal of Continuing Education in the Health Professions. 2011; 31(2):81-86.

Ely JW, Kaldjian LC, D'Alessandro DM. Diagnostic Errors in Primary Care: Lessons Learned J Am Board Fam Med. 2012;25:87-97.

Klein M, Niebuhr V, D'Alessandro DM, Innovative Online Faculty Development Utilizing the Power of Social Media, Academic Pediatrics. 2013:6:564-569.

CellinI MM, Serwint JM, D'Alessandro DM, Schulte CC, Osman C. Evaluation of a Speed Mentoring Program: Achievement of Short-Term Mentee Goals and Potential for Longer-Term Relationships. Acad Peds. 2017 Jul;17(5):537-543.

Balmer DF, Darden A, Chandran L, D'Alessandroo DM*, Gusic ME*. How Mentor Identity Evolves: Findings from a 10-year Follow-up Study of a National Professional Development Program. Acad Med. 2018. Feb 20 epub ahead of publication. *Co-Senior Author.

Fromme HB, Ryan MD, Darden A, D'Alessandro DM, Mogilner L, Paik S, and Turner TL. The Top Medical Education Studies of 2016: A Narrative Review. Acad Peds. 2018. Feb 6. Epub ahead of publication.
---
EducationalInformatics.org is curated by Donna M. D'Alessandro, M.D. and Michael P. D'Alessandro, M.D.

All contents copyright © 2004-2021 Donna M. D'Alessandro, M.D. and Michael P. D'Alessandro, M.D. All rights reserved.

"EducationalInformatics.org," the EducationalInformatics.org logo, and "A laboratory for the study of educational informatics" are all Trademarks of Donna M. D'Alessandro, M.D. and Michael P. D'Alessandro, M.D.

EducationalInformatics.org is funded in whole by Donna M. D'Alessandro, M.D. and Michael P. D'Alessandro, M.D. Advertising is not accepted.

Last Revised: January 1, 2021
URL: http://www.educationalinformatics.org/